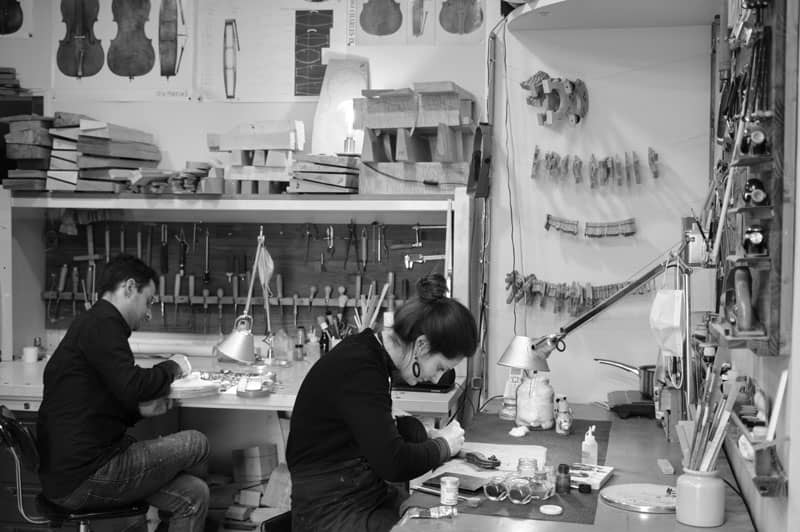 "Alexandre and Audrey's workshop brings together instrument making and restoration, creating a bond between new and old instruments."
Following their encounter at the Mirecourt Ecole Nationale de lutherie, Alexandre Beaussart and Audrey Goepp were naturally looking to develop their specialisations
On setting up their joint venture in Paris, they realised that their individual craftsmanship complemented one other. Since then, their collaboration has enabled them to study antique instruments together and in particular the aging process ; resulting in a search for innovative techniques to reproduce particular aspects of interest to both
The particularity of Alexandre and Audrey's work comes from the close collaboration between creative and restorative skills. The creative dynamic resulting from the continual interaction between them forms the inspirational basis for Audrey's restoration techniques of antique and original instruments which in turn provides the opportunity for Alexandre's close study of the workmanship, thus providing inspiration for his own instruments.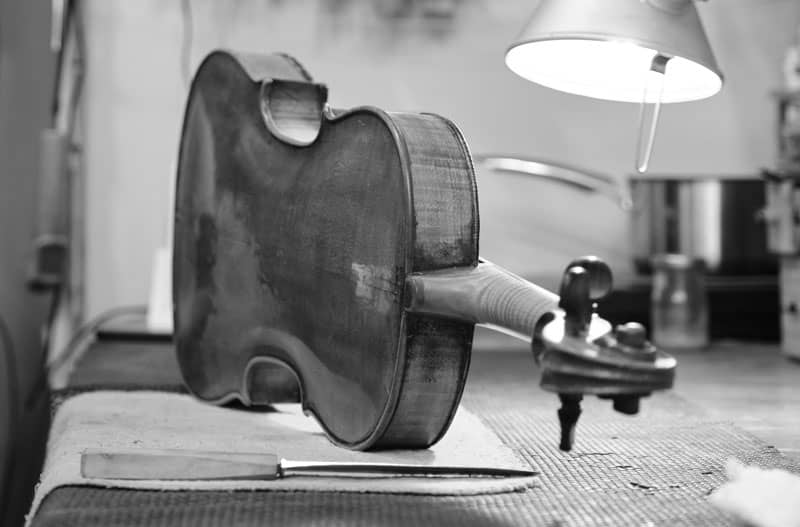 In 2019 they launched a workshop in order to concentrate exclusively on the mutual developpement of their respective skills and craftsmanship.
Situated opposite the Château de Vincennes, Alexandre makes principally violins, viola and cellos modelled of the models of 18e italian masters whilst Audrey specialises in the restoration of antique instruments, echoing our stringed instrument heritag.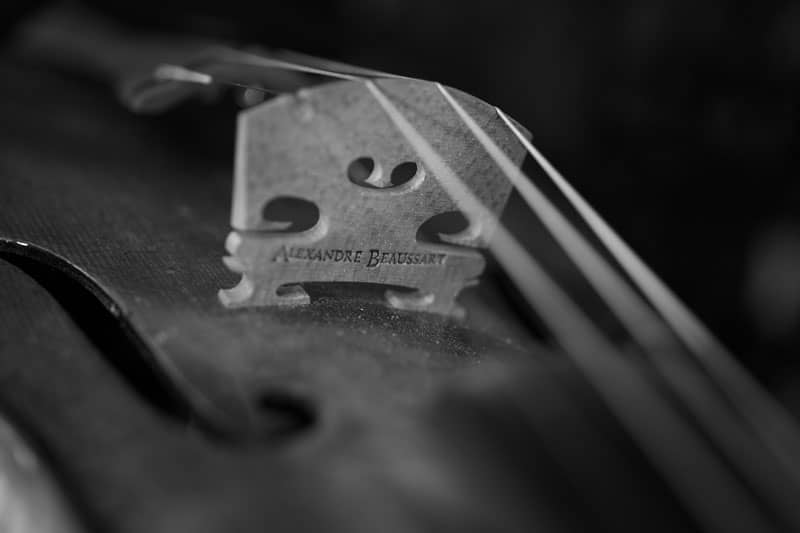 In collaboration with the player, adjustments and settings are given great attention. Timbre, range of sound colour, comfort and ease are all considered elements of essential importance.
Just as the most minute precision in their craftsmanship , Alexandre and Audrey take all the necessary time to discuss a player's wishes, problems and preferences. After an initial consultation, and taking into account the multiple physical and acoustic factors, they work mutually to bring a satisfactory answer to the player's needs.
« For us, the heart of our work is music and sound.»